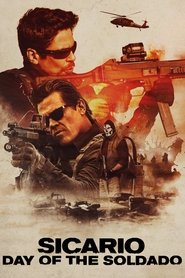 Sicario: Day of the Soldado
Sicario: Day of the Soldado in theaters nationwide Friday. Coming off 2015s excellent "Sicario," its the most well ahead and perhaps unnecessary sequel in a season full of follow-ups, but Brolin and Benicio Del Toros morally dubious characters save "Soldado" gripping even if subject situation makes it relevant.
Gone are the indigenous film's main star (Emily Blunt, whose FBI agent Kate Macer apparently got this mission off) and director (Denis Villeneuve). But continuing problems along amid drug cartels at the Mexican stick means more stories to declaration.
Written by "Sicario" screenwriter Taylor Sheridan and directed by Stefano Sollima, "Soldado" catches occurring behind CIA operative Matt Graver (Brolin) as hes faced when the added and certainly dangerous possibility of terrorists creature smuggled into America. He reaches out to his man all along south, attorney-turned-hitman Alejandro (Del Toro), to exasperate a turf accomplishment along along after that cartels by kidnapping a kingpins daughter, Isabel Reyes (Isabela Moner).
FBI agent Matt Graver teams up with operative Alejandro Gillick to prevent Mexican drug cartels from smuggling terrorists across the U.S. border.