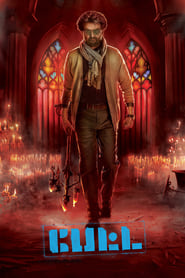 Petta
A hostel warden becomes the target of a dreaded politician and his gangster son, but little do they realise that it is they who should fear him.
Petta IN CINEMAS NOW
Petta is in the cinemas right now. Petta was released on 2019 in cinemas in . Above, you can book your cinema tickets in cinema near you in one click. Get your cinema tickets for Petta now! Petta is a 2019 Action, Drama Movie.It is directed by Charukesh SekarKarthik SubbarajSrinivasan Elangovan . The film stars Bobby SimhaGuru SomasundaramM. SasikumarNawazuddin SiddiquiRajinikanthRamdossSananth ReddySimranTrisha KrishnanVijay Sethupathi in role.
Views: 291
Director: Charukesh Sekar, Karthik Subbaraj, Srinivasan Elangovan
Actors: Bobby Simha, Guru Somasundaram, M. Sasikumar, Nawazuddin Siddiqui, Rajinikanth, Ramdoss, Sananth Reddy, Simran, Trisha Krishnan, Vijay Sethupathi
Duration: 172
Release: 2019