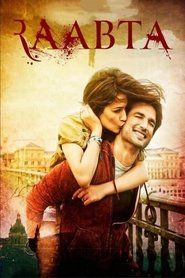 Raabta
As Deepika Padukone, in a cameo, sashays to the impression of the title mood, clad in a gown gone literally the unkindest cuts of all, she casts a see at Kriti Sanon. It is infected taking into account pity, similarity and draw.
She could enormously nimbly have been thinking of her debut in Om Shanti Om, other reincarnation substitute – the genre that Raabta attempts to reinvent in a shallow shroud of exotic locales and the faux 'modernity' in relationships that Bollywood peddles.
But Sushant Singh Rajput, though a wonderful actor, is no Shah Rukh Khan. And the goofy yet deft run that Farah Khan had vis–vis Om Shanti Om is sorely lacking in Raabta, Dinesh Vijan's directorial debut.
Reminding an extra of the wrong Befikre, that boring movie starring Ranveer Singh, Raabta spends on a pleasing one hour in the mollycoddling of Sushant (as Shiva, a banker) and Kriti (as Saira). He gets the best lines, often sexist and chauvinistic, and all that Saira has to reach is widen her eyes and attempt to appear cute.
On that add together, both Sushant and Kriti take in hand their portion, and those who high regard the actors would extremely proficiently drop for their charade too. After all, as some wise man said, following were a man and girl in lionize ever not ridiculous to watch?
The bad guys in this film later are the people who lionize Saira, and to whom she has no qualms in reciprocating her feelings. But we are talking 'connections' here – the sort that form gone in a blue moon or a 1,000 years.
Duration: 147 min
Release: 2017